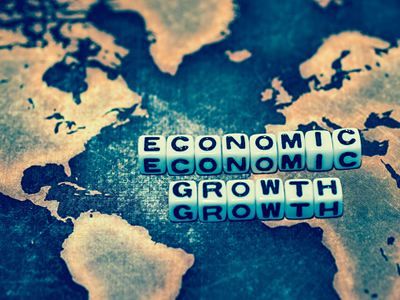 Notes/Observations
European PMI Services data continues signs of stabilization in region as numbers continue to move off the record lows made back in April (Beats: France, Germany, Euro Zone, UK; Misses: Italy)
Coronavirus hot spots curbs recent NFP enthusiasm
US markets closed for Independence Day holiday
Asia:
China Caixin Jun PMI Services registered its 2nd straight expansion and highest since Apr 2010 (58.4 v 53.0e
Japan Jun Final PMI Services: 40.1 v 37.8 prelim confirmed the 14th month of contraction
Australia Jun Final PMI Services confirmed 1st expansion in 5 months ( 53.1 v 53.2 prelim)
Australia May Retail Sales registered a record increase (M/M: 16.9% v 16.3%e)
Coronavirus:
– advertisement –
Total global cases 10,842,615 (+1.6% d/d); Total deaths: 520.8K (+1.0% d/d)
Europe:
German Parliament formally supported ECB bond buying, ending constitutional court standoff
Jun Final GfK Consumer Confidence: -27 v -29e (highest reading since March)
UK govt said to be planning to lift quarantine requirements for multiple European countries from Fri, July 10th
SPEAKERS/FIXED INCOME/FX/COMMODITIES/ERRATUM
Equities
Indices [Stoxx600 -0.03% at 368.20, FTSE -0.35% at 6,218.45, DAX +0.13% at 12,624.95, CAC-40 -0.23% at 5,037.83, IBEX-35 -0.58% at 7,455.00, FTSE MIB -0.28% at 19,843.50, SMI 0.00% at 10,187.65, S&P 500 Futures +0.06%]
Market Focal Points/Key Themes: European indices open modestly higher across the board, turning around to trade mixed as the session progressed; better performing sectors include utilities and technology; underperforming sectors lead by financials, and include energy; UK confirms to lift quarantine requirements for arrivals from certain countries; Wirecard potentially could sell North American unit; US markets closed for holiday
Equities
Consumer discretionary: Delivery Hero [DHER.DE] +5% (orders)
Financials: CMC Markets [CMCX.UK] +14% (trading update)
Technology: Wirecard [WDI.DE] +14% (North American unit receives interest), Aptitude Software Group [APTD.UK] +7% (trading update; analyst action), flatex [FTK.DE] -9% (placement)
Speakers
ECB said to face risk of policy dispute over the flexibility of its pandemic bond buying program. Debate said to center on how far-reaching pandemic program should be
German Chancellor Merkel reiterates stance that Germany should be ready on every level for a no-deal Brexit. Reiterated stance that EU recovery Fund negotiations were difficult and was under time pressure to reach an agreement. China would be the focus while Germany held the rotation EU Presidency. Viewed country as both strategic partner and a competitor. Special status of Hong Kong was being undermined
UK PM Johnson stated that he was more optimistic than EU's Barnier about securing a trade deal
France PM Philippe resigned (**Note: President Macron accepted resignation). Philippe said to stand in local elections in the coastal town of Le Havre in Normandy (**Insight: French ministers cannot also be mayors and must quit the government in order to take up the position)
Greece PM Mitsotakis said to announce more economic support measures
Czech Central Bank Jun Minutes noted that the govt budget stimulus was stabilizing the economy. Inflation expectations were anchored neat target and saw no deflation risks as evident. Too early to assess whether core inflation decline was a fundamental factor
US and Russia said to discuss potential G7 summit participation
China Foreign Ministry spokesperson: To take any actions to protect Chinese firms in India
Currencies/ Fixed Income
The FX markets were quiet as participation was low with US markets closed for holiday. Dealers noted that continued concerns over various coronavirus hot-spots curbed any risk appetite that stemmed from Thursday NFP enthusiasm. Safe haven flows remained on the front burner as US infection rates in a number of key states continued to spike upward and concerns that lockdown could be re-imposed
The EUR/USD was little changed at 1.12 30 despite a continuing trend in EU PMI data.
Dealers noted that peripheral bond spreads could continue to tighten as German Parliament formally supported ECB bond buying thus ending the constitutional court standoff between ECB QE program.
Economic Data
(IN) India Jun PMI Services: 33.7 v 12.6 prior (4th straight contraction); PMI Composite: 37.8 v 14.8 prior
(RU) Russia PMI Services: 47.8 v 44.2e (4th straight contraction); PMI Composite: 48.9 v 35.0 prior
(SE) Sweden Jun PMI Services: 49.2 v 41.6 prior (4th straight contraction); PMI Composite: 48.7 v 41.1 prior
(FR) France May YTD Budget Balance: -€117.9B v -€92.1B prior
(TR) Turkey Jun CPI M/M: 1.1% v 0.6%e; Y/Y: 12.6% v 12.0%e; CPI Core Y/Y: 11.6% v 10.3%e
(TR) Turkey Jun PPI M/M: 0.7% v 1.5% prior; Y/Y: 6.2% v 5.5% prior
(ES) Spain Jun Services PMI: 50.2 v 45.9e (1st expansion in 4 months); Composite PMI: 49.7 v 45.4e
(ZA) South Africa Jun PMI (whole economy): 42.5 v 37.0e (14th straight contraction)
(IT) Italy Jun Services PMI: 46.4 v 47.0e (4th straight contraction); Composite PMI: 47.6 v 46.9e
(FR) France Jun Final PMI Services: 50.7 v 50.3e (confirmed 1st expansion in 4 months); PMI Composite: 51.7 v 51.3e
(DE) Germany Jun Final PMI Services: 47.3 v 45.8e (confirmed 4th straight contraction); PMI Composite: 47.0 v 45.8e
(EU) Euro Zone Jun Final PMI Services: 48.3 v 47.3e 8e (confirmed 4th straight contraction); PMI Composite: 48.5 v 47.5e
(NO) Norway Jun Unemployment Rate: 4.8% v 4.9%e
(RU) Russia Narrow Money Supply w/e Jun 26th (RUB): 12.75T v 12.78T prior
(CN) Weekly Shanghai copper inventories (SHFE): 114.3K v 100.0K tons prior
(UK) Jun Final PMI Services: 47.1 v 47.0e 8e (confirmed 4th straight contraction); PMI Composite: 47.7 v 47.6e
(UK) Jun Official Reserves Changes: $1.8B v $1.0B prior
(NG) Nigeria Jun PMI: 46.4 v 40.7 prior
(NO) Norway Jun House Prices M/M: 0.8% v 1.9% prior, Y/Y 3.5% v 2.5% prior
Fixed Income Issuance
(IN) India sold total INR340B vs. INR300B indicated in 2022, 2030, 2033 and 2060 bonds
Looking Ahead
05:30 (ZA) South Africa to sell combined ZAR1.4.0B in I/L 2029, 2038 and 2046 Bonds
06:00 (UK) DMO to sell £3.5B in 1-month, 3-month and 6-month bills (£0.5B, £1.0B and £2.0B respectively)
06:45 (US) Daily Libor Fixing
07:30 (IN) India Weekly Forex Reserve w/e Jun 26th: No est v $505.6B prior
07:30 (IS) Iceland to sell 2021 and 2026 RIKB bonds
08:00 (IN) India announces upcoming bill issuance (held on Wed)
08:00 (UK) Daily Baltic Dry Bulk Index
08:00 (NL) ECB's Knot (Netherlands)
09:00 (BR) Brazil Jun PMI Services: No est v 27.6 prior; PMI Composite: No est v 28.1 prior
09:00 (SG) Singapore Jun Purchasing Managers Index: No est v 46.8 prior; Electronics Sector Index: No est v 46.2 prior
11:00 (CO) Colombia May Exports: $2.0Be v $1.8B prior
11:00 (EU) Potential sovereign ratings after European close (Switzerland Sovereign Debt to be rated by Fitch)