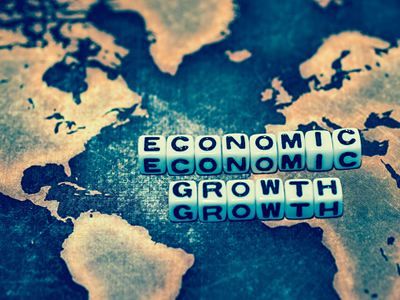 Notes/Observations
Risk aversion simmers as concerns linger about the economic risks from the pandemic and various analysts raised the alarm level regarding equity valuations
Asia:
Australia Apr Employment Change: -594.3K v -600.0Ke (record decline); Unemployment Rate: 6.2% v 8.3%e (rate really 9.6% ex-people who left the work force)
RBA again skipped its scheduled bond buying operation for 4th consecutive session (**Note: did not buy any bonds this week as yield remain below target level)
China said to be considering punitive countermeasures on US over Covid-19 lawsuits
Japan govt said to be planning to inject capital into companies negatively affected by coronavirus and be partially funded by a 2nd extra budget for the current FY
BOJ Gov Kuroda reiterated stance that would not hesitate to add easing if needed, watching virus impact closely, to take time to reach CPI target
New Zealand 2020 Budget raised its debt issuance forecasts through 2023/24, net debt to GDP ratio to rise to 53.6% by 2023/24
RBNZ Gov Orr stated in parliament that QE remained the best program for now; operational challenges remained for negative interest rates
Coronavirus:
Total global cases 4,347,018 (+2.0%); Total deaths: 297.2K
Europe:
BOE Gov Bailey stated that the BOE stood ready to finance govt spending on COVID-19 (**Note: said to signal that the BOE is likely to increase govt bond purchases)
Italy PM Conte stated that the cabinet had approved €55B stimulus measures to address coronavirus crisis
UK PM Johnson said to have been warned by senior Conservatives that he risks "entrenching" the impact of the coronavirus crisis if he raises taxes or cuts spending
Americas:
Trump said to extend executive order aimed at Huawei and ZTE on protecting US supply chain for additional year
New York Fed: Desk to discontinue three-month repo operations during next month in light of more stable repo market conditions
SPEAKERS/FIXED INCOME/FX/COMMODITIES/ERRATUM
Equities
Indices [Stoxx600 -1.71% at 328.26, FTSE -2.12% at 5,778.63, DAX -1.73% at 10,360.30, CAC-40 -1.94% at 4,260.75, IBEX-35 -1.77% at 6,514.00, FTSE MIB -1.49% at 16,927.50, SMI -1.24% at 9,513.57, S&P 500 Futures -0.11%]
Market Focal Points/Key Themes: European indices open lower across the board and remained under pressure during the session; underperforming sectors include financials and industrials; earnings expected in the upcoming US session include Applied Materials, Brookfield Asset Management and Diasorin
Equities
Consumer staples: Suedzucker [SZU.DE] -2% (earnings)
Energy: Electricite de France [EDF.FR] +2.5% (earnings), RWE AG [RWE.DE] -1% (earnings), Bouygues [EN.FR] -4% (earnings)
Healthcare: Merck [MRK.DE] -1.5% (earnings)
Technology: TeamViewer [TMV.DE] -6% (placement)
Telecom: Deutsche Telecom [DTE.DE] +1% (earnings)
Speakers
ECB Economic Bulletin: To continue to support the euro area economy in the face of the current economic disruption and heightened uncertainty
ECB's Panetta (Italy) reiterated EU sentiment that ECB was under European Court jurisdiction
EU's Jourova: Member States should gradually remove emergency powers
Swedish National Financial Management Authority (ESV) Budget Forecasts saw 2020 GDP at -7.5% with 7% budget deficit to GDP ratio
BOJ Gov Kuroda reiterated view that domestic economy to be severely impacted by coronavirus outbreak; expected Q2 GDP to be substantially depressed. Expected economy to recover in H2 once pandemic was contained. Stressed that BOJ would purchases any amount of JGB bonds for yield control
Japan Econ Min Nishimura stated that would seek expert opinion on lifting the State of Emergency in Tokyo and Osaka around May 21st
Japan PM Abe confirmed to lift State of Emergency in 39 prefectures (as expected); also announce to begin work on a 2nd extra budget
China Foreign Ministry spokesperson refuted claims of hackers breaking into US Covid-19 research. Called FBI hacking reports 'slanderous'. Any action online to sabotage efforts against disease should be condemned (**Note: Comment in response to US warning over Chinese targeting of COVID-19 research organizations)
IEA Monthly Oil Report: Sawes market improving amid the historic drop in production and softened its 2020 oil demand contraction from -9.3M bpd to -8.6M bpd. Welcomed the additional voluntary production cuts by Gulf OPEC countries and saw early signs of a gradual re-balancing of global oil markets
Currencies/ Fixed Income
The USD was steady and JPY currency was a tad firmer as risk aversion sentiment simmered. Dealers noted that concerns lingered about the economic risks from the pandemic and various analysts raised the alarm level regarding equity valuations. Also some perceived strains in US-China relations also contributing to risk-on headwinds.
EUR/USD holding above the 1.0800
GBP/USD lower by 0.2% in the aftermath that BOE Gov Bailey was keen to increase its QE bond buying to support the economy.
USD/JPY back bleow the 107 level aided by safe-haven flows.
Economic Data
(FI) Finland Mar Final Retail Sales Volume Y/Y: -0.3% v -2.7% prelim
(FI) Finland Apr CPI M/M: -0.3% v -0.2% prior; Y/Y: -0.3% v +0.6% prior
(FR) France Q1 ILO Unemployment Rate: 7.8% v 8.5%e; Mainland Unemployment Rate: 7.6% v 8.3%e
(SE) Sweden Prospera Inflation Expectations Survey
(JP) Japan Apr Preliminary Machine Tool Orders Y/Y: -48.3% v -40.7% prior
(DE) Germany Apr Final CPI M/M: 0.4% v 0.3%e; Y/Y: 0.9% v 0.8%e
(DE) Germany Apr Final CPI EU Harmonized M/M: 0.4% v 0.4%e; Y/Y: 0.8% v 0.8%e
(DE) Germany Apr Wholesale Price Index M/M: -1.4% v -0.4% prior; Y/Y: -3.5% v -1.5% prior
(CH) Swiss Apr Producer & Import Prices M/M: -1.3% v -0.3% prior; Y/Y: -4.0% v -2.7% prior
(TR) Turkey Mar Industrial Production M/M: -7.1% v -4.0%e; Y/Y: -2.0% v +1.6%e
(ES) Spain Apr Final CPI M/M: 0.3% v 0.3%e; Y/Y: 0.7% v 0.7%e
(ES) Spain Apr Final CPI EU Harmonized M/M: 0.4% v 0.4%e; Y/Y: 0.7% v 0.6%e
(ES) Spain Apr CPI Core M/M: 1.1% v 0.5% prior; Y/Y: 1.1% v 1.1% prior
(CN) China Apr Foreign Direct Investment (FDI) CNY Y/Y: +11.8% v -14.1% prior
(IT) Italy Mar Total Trade Balance: €5.7B v €6.1B prior; Trade Balance EU: €0.6B v €1.0B prior
(CZ) Czech Mar Current Account (CZK): -0.5B v -9.5Be
Fixed Income Issuance
(SE) Sweden sold SEK500M vs. SEK500M indicated in 0.125% I/L 2030 Bonds; Avg Yield: -1.2407% v -1.7875% prior; Bid-to-cover: 2.76x v 2.39x prior
(UK) DMO sold £3.25B in 0.625% Jun 2025 Gilts; Avg Yield: 0.037% v 0.168% prior; Bid-to-cover: 2.55x v 2.83x prior; Tails: 0.4bps vs. 0.3bps prior
(IE) Ireland Debt Agency (NTMA) sold total €1.5B vs. €1.0-1.5B indicated range in 2029 and 2050 IGB bonds
Looking Ahead
(EG) Egypt Central Bank Interest Rate Decision: Expected to leave Deposit Rate unchanged at 9.25%; Lending Rate current at 10.25%
06:00 (IE) Ireland Apr CPI M/M: No est v 0.4% prior; Y/Y: No est v 0.7% prior
06:00 (IE) Ireland Apr CPI EU Harmonized M/M: No est v 0.5% prior; Y/Y: No est v 0.4% prior
06:00 (IE) Ireland Mar Property Prices M/M: No est v -0.1% prior; Y/Y: No est v 1.1% prior
06:00 (CA) Canada May Preliminary CFIB Business Barometer: No est v 46.4 prior
06:00 (CZ) Czech Republic to sell 3-month Bills
06:00 (RO) Romania to sell RON500M in 12-month Bills
06:00 (RO) Romania to sell RON200M in 3.65% Sept 2031 Bonds
06:30 (UK) BOE Gov Bailey on webinar
06:30 (UK) DMO to sell £2.25B in 1.25% Oct 2041 Gilts
07:45 (UK) BOE to buy £1.5B in APF Gilt purchase operation (3-7 years)
08:00 (PL) Poland Mar Current Account Balance: €0.6Be v €0.7B prior; Trade Balance: €0.6Be v €0.5B prior; Exports: €18.9Be v €19.5B prior; Imports: €18.5Be v €18.9B
08:00 (UK) Daily Baltic Dry Bulk Index
08:30 (US) Apr Import Price Index M/M: -3.2%e v -2.3% prior; Y/Y: -7.4%e v -4.1% prior; Import Price Index (ex-petroleum) M/M: -0.5%e v -0.1% prior
08:30 (US) Apr Export Price Index M/M: -2.3%e v -1.6%; Y/Y: No est v -3.6% prior
08:30 (US) Initial Jobless Claims: 2.50Me v 3.169M prior; Continuing Claims: 25.12Me v 22.647M prior
08:30 (CA) Canada Mar Manufacturing Sales M/M: -4.5%e v +0.5% prior
08:45 (UK) BOE to buy £1.5B in APF Gilt purchase operation (7-20 years)
09:00 (RU) Russia Gold and Forex Reserve w/e May 8th: No est v $567.3B prior
09:45 (UK) BOE to buy £1.5B in APF Gilt purchase operation (20+ years)
10:00 (CA) Bank of Canada (BOC) Financial System Review
10:30 (US) Weekly EIA Natural Gas Inventories
11:00 (CO) Colombia Mar Trade Balance: -0.9%e v -$0.8B prior; Total Imports: $3.5Be v $4.0B prior
11:00 (CO) Colombia Mar Manufacturing Production Y/Y: -5.4%e v 4.6% prior
11:00 (CO) Colombia Mar Retail Sales Y/Y: -6.1%e v +13.2% prior
11:00 (ES) ECB's De Guindos
11:15 (CA) Bank of Canada (BOC) Gov Poloz press conference
11:30 (US) Treasury to sell 4-week and 8-week Bills
14:00 (MX) Mexico Central Bank (Banxico) Interest Rate Decision: Expected to cut Overnight Rate by 50bps to 5.50%
15:00 (AR) Argentina Apr National CPI M/M: No est v 3.3% prior; Y/Y: No est v 48.4% prior
17:00 (KR) South Korea Apr Export Price Index M/M: No est v -1.1% prior; Y/Y: No est v -3.3% prior
17:00 (KR) South Korea Apr Import Price Index M/M: No est v -5.2% prior; Y/Y: No est v -7.7% prior
18:30 (NZ) New Zealand Apr Manufacturing PMI: No est v 53.2 prior (Mar data was not released)
19:50 (JP) Japan Apr PPI M/M: -0.8%e v -0.9% prior; Y/Y: -1.4%e v -0.4% prior
21:10 (JP) BOJ Outright Bond Purchase operation; to buy 5~10 Years maturity range
22:00 (CH) China Apr Industrial Production Y/Y: +1.5%e v -1.1% prior; Industrial Production YTD Y/Y: -5.4%e v -8.4% prior
22:00 (CH) China Apr Retail Sales Y/Y: -6.0%e v -15.8% prior; Retail Sales YTD Y/Y: -15.6%e v -19.0% prior
22:00 (CH) China Apr YTD Property Investment Y/Y: -4.8%e v -7.7% prior
22:00 (CH) China Apr Fixed Urban Assets Y/Y: -10.0%e v -16.1% prior
22:00 (CH) China Apr Surveyed Jobless Rate: 5.8%e v 5.9% prior
22:05 (NZ) New Zealand to sell 2023, 2029 and 2033 Bonds;
23:00 (CN) China to sell 30-year Upsized Government Bond
23:30 (JP) Japan to sell 3-Month Bills