The metaverse has been advertised as many things, from an interconnected gaming ecosystem to a virtual office where you can enjoy the benefits of physical co-working without the hassle of a morning commute.
Meta has been one of the biggest proponents of the latter definition. 'Working virtually provides powerful new ways to make your business smarter, faster and more productive,' it predicts, touting its Meta Quest headset as the gateway to 'immersive experiences and comprehensive admin features.'
Somewhere along the way though, the idea of remote working in the metaverse lost ground as metaverse gaming projects hogged the spotlight. Even Meta's metaverse division Reality Labs has pivoted towards gaming in its search for the killer VR app.
But is the metaverse-as-workplace idea dead in the water? Not quite.
Coty unveils metaverse-based campus
International cosmetics company Coty has recently announced that its eponymous campus will live in the metaverse. 
Envisioned as a gamified training center, Coty Campus will launch this fall with the aim of transforming relationship-building and collaboration among the company's 11,000 strong global workforce.
"By building Coty Campus, we aim to create an educational opportunity for our global workforce to learn about the transformative technology of 3D spaces," Jean-Denis Mariani, Coty's chief digital officer told Glossy.
Interestingly, Mariani suggested that the Campus would not replace other internal channels but rather be accessible through them. Which begs the question, will it be down to staffers to use the employee-focused metaverse of their own accord? And what if they just… don't want to?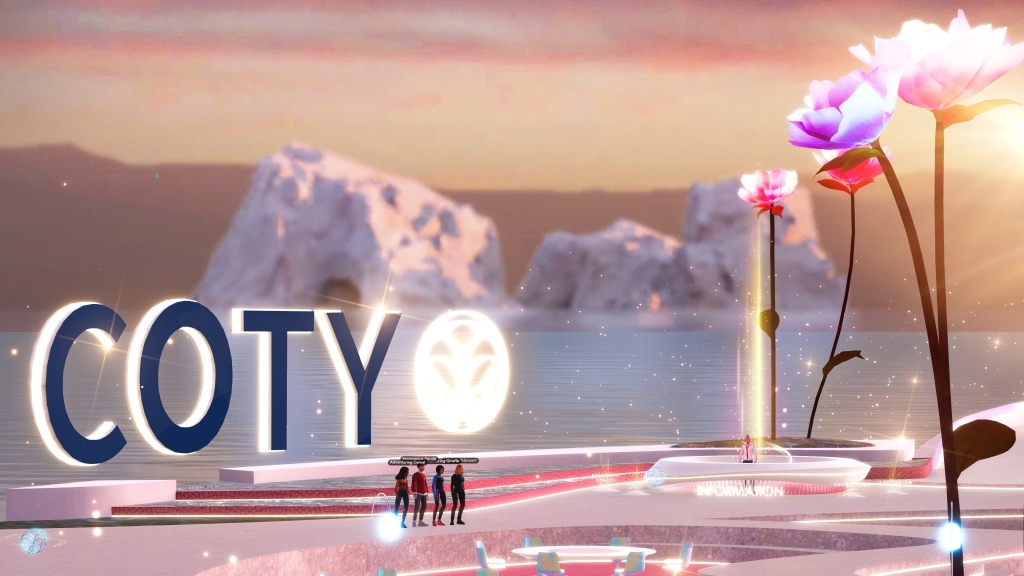 What exactly can employees do in Coty Campus, which has been created in conjunction with metaverse platform Spatial? Apparently there will be tools to communicate via text and vocal chats, opportunities for screen and file sharing, gamified training exercises, and a 'phygital reward system based on item collection, location exploration and quest fulfillment' – a kind of work-based Pokémon Go, in other words. 
As purveyors of cosmetic, skincare, and fragrance brands, Coty might seem like a strange company to pursue metaverse innovation. After all, its brand revolves around physical beauty and the senses. If there is an industry that appears contraindicated with virtual reality, it's cosmetics. 
Nevertheless, the company's Director of Innovation and Beauty Tech, Shanna Weinblatt, has been tasked with identifying and launching innovative, digital-first solutions to enhance the consumer experience, including AR, AI, VR, ultra-personalization, and machine learning. Coty Campus might just be the tip of the iceberg.
Virtual offices making comeback
Coty Campus isn't the only new metaverse-as-office platform. Startup Katmai just raised $22 million for its new 3D virtual office platform, which it hopes will revolutionize the remote work landscape. 
Essentially, it's Zuckerberg's original Meta vision – employees collaborating in a photorealistic 3D environment complete with spatial audio, rather than convening on Zoom or Teams. There are a few important differences, though. First, no VR headset is required; it's all browser-based. Second, there are no avatars; instead, real video is incorporated. 
"Using actual videos can convey emotion and help people build a rapport in a way that is more natural, more genuine," explains Katmai CEO Erik Braund.
Skeptics will wonder whether collaborating with employees via floating heads against a VR backdrop is really going to catch on. But $22 million is a considerable sum of money, and investors are clearly backing the idea. News of the Katmai raise follows a recent €16.5 million funding round for London-based venture Gemba, which is scaling up its VR training experience tool. Katmai, for its part, has already worked with several Fortune 500 firms and startups, each keen to explore what the technology has to offer.
Ultimately, no-one knows what the future of work will look like. But whether the idea excites or horrifies you, immersive technologies cannot be easily dismissed.